Corn BIO
THE MOST COMPLETE RANGE OF CORN VARIETIES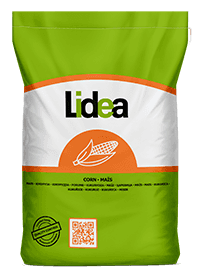 The complete range of high-performance corn varieties offered by Lidea provides the perfect response to the technical and economic challenges faced by growers and livestock farmers.
With more than 100 varieties of corn sold worldlwide, Lidea offers one of the most complete range on the market in the grain, fodder and biogas segments.
With 3 million doses in corn sold in 2020, Lidea is the 5th largest corn seed company.
In 2012, after more than 10 years of research, Euralis launched a new, original genetic family: Tropical dent® corn. The use of such high-performance genetic sources combined with known germplasms creates heterosis effect to a rich flow of varieties. Three key qualities issued from such heterosis effect are – yield, stability and drydown.
DISCOVER THE MAIZE CROP SOLUTIONS