Sunflower BIO
HIGH PERFORMANCE GENETICS COVERING ALL TECHNICAL SEGMENTS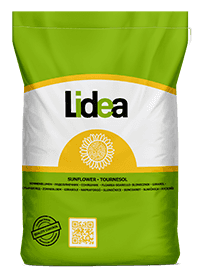 With market share of more than 15% worldwide, Lidea benefits from one of the main sunflower research programs worldwide and has an ongoing capacity for innovations.
More than 8,000 hybrids are created and tested every year, enabling the company to have the most comprehensive range of varieties in every segment of the market.
The main selection objectives are:productivity, resistance to diseases and climatic stress, fatty acid profile and oil content, proteins. Lidea offers a large range of products and solutions in line with the industry outlets driven by societal expectations to guarantee maximum profitability for growers. 
The aim is to enhance our response to the needs of the market and to make sunflower cultivation a sustainable option for the future of crop rotation.